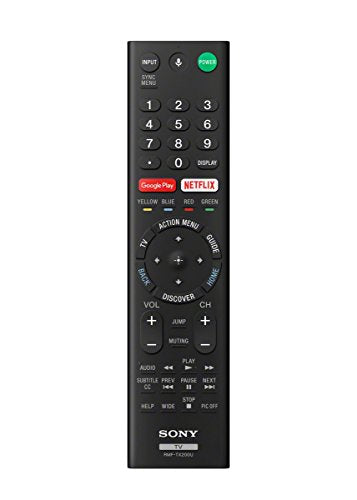 Sony RMF-TX200U Android TV Voice Remote Control
Brand: Sony
Color: Black
Features:
Just say what you want using voice search
Enjoy thousands of apps from the dedicated Google Play, button
Launch Netflix with a touch of a button
Works with Sony TV MODELS: XBR-43X800D, XBR-49X800D, XBR-55X850D, XBR-65X850D, XBR-75X850D, XBR-85X850D, XBR-55X930D, XBR-65X930D, XBR-75X940D, XBR-65Z9D, XBR-75Z9D, XBR-100Z9D
Details: Interacting with your TV has never been easier. Just say what you want with Voice Search. Voice Search on Android TV provides you with the power of Google search, allowing you to find content across different services without the hassle of time-consuming text entry.
UPC: 0027242898943
EAN: 027242898943
Binding: Electronics
Item Condition: UsedLikeNew