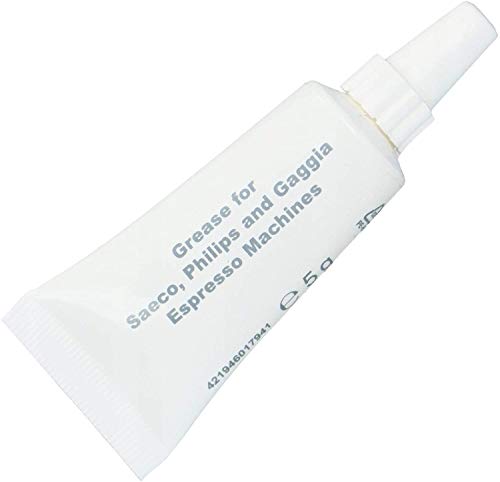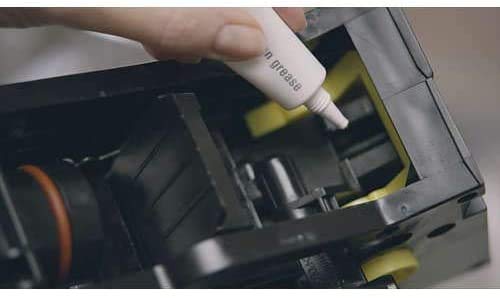 Saeco Philips Gaggia Lubricating Grease 5g for coffee espresso machines 11005044
Brand: Saeco
Color: White
Features:
Saeco part: 11005044, 421946017941
Tasteless, food safe Content 5g Temperature range 40 ° to + 200 °C NSF H1 registered
Fits. ALL AUTOMATIC SAECO, PHILIPS AND GAGGIA MACHINES
Details: With this tube silicone lubricant the O-rings and moving parts of the central unit can be lubricated. It is cold and hot water resistant. Instructions All automatic Philips Saeco machines feature a removable central unit. This makes it possible to thoroughly clean the parts that come into contact with the coffee infusion, and the entire fusionzone. 1) Clean the coffee residues from the coffee unit. 2) Clean the upper filter with running water. 3) Remove the old O-rings and insert the new O-rings. 4) Lubricate the rails of the brew unit with the Philips Saeco silicone lubricant. 5) Spread the grease evenly on the moving parts. 6) Clean the channel from which the water and milk flows through the steam wand 7) Place the brew group back into the machine.
EAN: 4219460179416
Item Condition: New