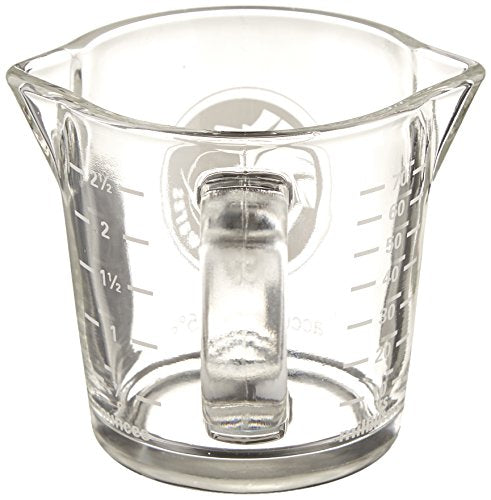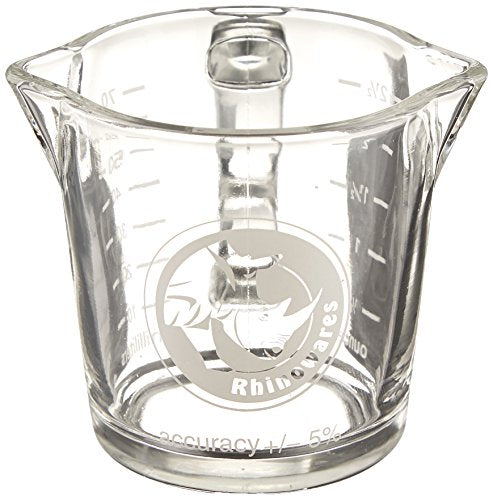 Rhino Coffee Gear Double Shot Glass 1 Count
Brand: Rhino Coffee Gear
Color: Double
Features:
Double spouts, convenient pouring handle
Graduated marks in ounces (. 5oz increments) and milliliters (10ml increments)
Accurate to within +/- 5%
Dimensions: 2. 83"/ 72mm diameter across the top of the spouts, 2. 36"/60mm tall
Rhino wares logo on the front of the glass
Release Date: 25-04-2016
Details: Rhino wares has answered the call for a double-spouted shot glass that combines durability and functionality.  This 70ml (2.4 Ounce) handled shot glass is perfect for pulling Double shots.  The handle protects fingers from the heat of a freshly dropped shot.  Graduated measurement marks make it so easy to get the shot right.
UPC: 799439727960
EAN: 0799439727960
Binding: Kitchen
Item Condition: New