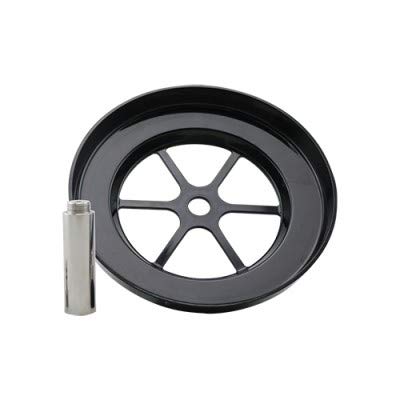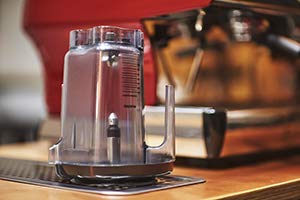 Rhino Blender Rinser Attachment - RHBRM
Brand: Rhinowares
Features:
ALLOWS Users To Clean Their Blender Jugs At Their Existing In-Bench Rhino Pitcher Rinser, Instead Of At The Sink
AT 198mm Wide (7.80 in), The Rhino Blender Rinser Attachment Suits The Majority Of Blender Jugs On The Market
ENSURE a Thorough, Effortless Clean, Every Time. With the RHPR600 Baristas Can Also Adapt The Sink To Include Two Rinser Mechanisms - One For Milk Pitchers And The Other For Blender Jugs.
FUNCTIONAL Attachment That Can Be Used As A Vessel Cleaner For Many Different Environments, Including Cafes, Espresso Bars, Restaurants, Bars, Smoothie Bars, And Juice Bars
KIT CONTAINS: 1x Black Actuator Plate + 1x Stainless Steel Riser. MATERIAL: BPA-Free Plastic and Stainless Steel; DIMENSIONS: 198mm (W) X 100mm (H)
Details: The Rhino Coffee Gear Blender Rinser Attachment allows users to clean their blender jugs at their existing in-bench Rhino Pitcher Rinser, instead of at the sink. At 198mm wide (7.80 in), the Rhino Blender Rinser Attachment suits the majority of blender jugs on the market. The Actuator Plate sits over the existing spray head and is secured into position by the stainless steel riser and spinjet valve. This increases the height by 100mm (3.93 in) to ensure a thorough, effortless clean, every time. This functional attachment can be used as a vessel cleaner for many different environments, including cafes, espresso bars, restaurants, bars, smoothie bars, and juice bars. With the RHPR600 model Rhino Pitcher Rinser, baristas can also adapt the sink to include two rinser mechanisms - one for milk pitchers and the other for blender jugs.
Binding: Kitchen
Item Condition: New