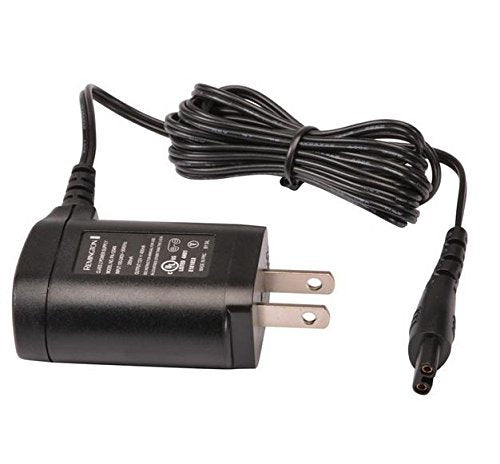 Remington Shaver Charging Cord for Select Models (Check Pictures or Shaver List for Compatibility)
Brand: Remington
Features:
Cord for the Remington Shavers; MS-680, MS-900, MS-5500, MS-5700, F-4790, F-5790, F-7790, R-510, R-520, R-1000, R-9500, R-5130, R-5150, R-6130, R-7130, R-7150, R-8150H, R-8150CS, SR9130 F5800, FR500, FR730, & FR750
To be sure you order the correct charger, please check closely against images or the list of supported shavers. Thank you!
Keep your shaver charged and ready to go so you can have the perfect shave every day.
Need to charge while shaving? Not a problem! The Remington charging cord has a coiled reach of 24 inches for your convenience.
UPC: 737212063171
EAN: 0737212063171
Binding: Health and Beauty
Item Condition: New