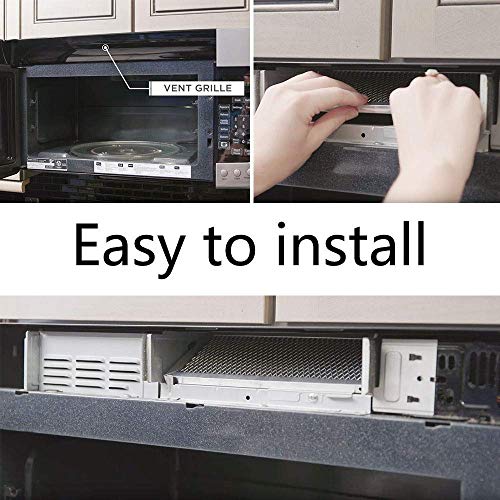 OEM Samsung Microwave CHARCOAL Filter Shipped With ME18H704SFS, ME18H704SFS/A2, ME18H704SFS/AA, ME18H704SFS/AC
Brand: SAMSUNG
Color: Black
Features:
This Is An Original Part!
Your User Manual Outlines How To Replace This Filter!
Don't See Your Model Listed? Send A Message!
Purchase With Confidence!
This Part Does NOT Come With Installation Instructions!
Details: This part does NOT come with installation instructions. Please know that Installation Instructions are in the user manual that accompanied your microwave. This Charcoal filter is for the following Samsung Microwaves: ME18H704SFS, ME18H704SFS/A2, ME18H704SFS/AA, ME18H704SFS/AC If your Microwave is NOT listed above, please send us a message so we may help you obtain the correct part!
Item Condition: New