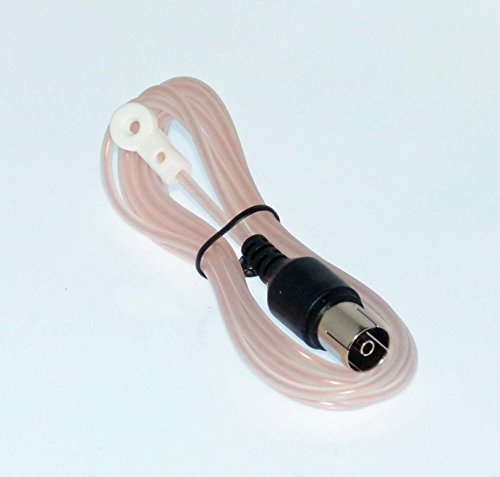 OEM Samsung FM Antenna - NOT A Generic! Originally Shipped with TWJ5500/ZA, TW-J5500/ZA, HTJ4100/ZA, HT-J4100/ZA, HTE6500W, HT-E6500W
Brand: SAMSUNG
Features:
This Is An Original Part!
Your User Manual Outlines How To Use This Part!
Don't See Your Model Listed? Send A Message!
Details: This Samsung FM Antenna originally shipped with the following Samsung devices: TWJ5500/ZA, TW-J5500/ZA, HTJ4100/ZA, HT-J4100/ZA, HTE6500W, HT-E6500W If the model number of your device is not in the above list, send us a message with your model number and what you are looking for - We are happy to help!
Binding: Electronics
Item Condition: New