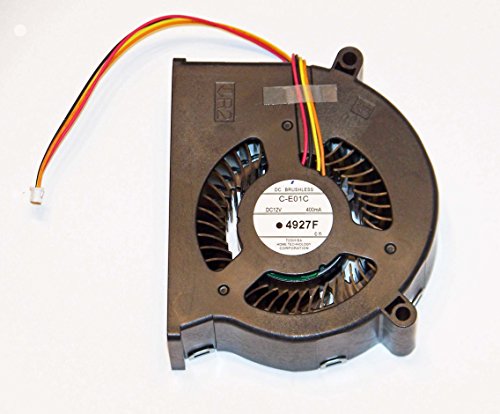 OEM Epson Exhaust Fan Specifically for PowerLite 1750, 1751, 1775W, 1776W
Brand: Epson
Features:
True Epson Part - This is NOT A Knock Off!
Using The Correct Fan Ensures That Your Projector Will Obtain The Proper Airflow!
Fans Do NOT Come With Installation Instructions
Details: Fans do NOT come with installation instructions. This Exhaust Fan is specifically for the following Epson projectors: PowerLite 1750, PowerLite 1751, PowerLite 1775W, PowerLite 1776W Don't see your model number? Please reach out to us so we may assist you in purchasing the correct fan! Fans do NOT come with Installation Instructions.
Binding: Electronics
Item Condition: New