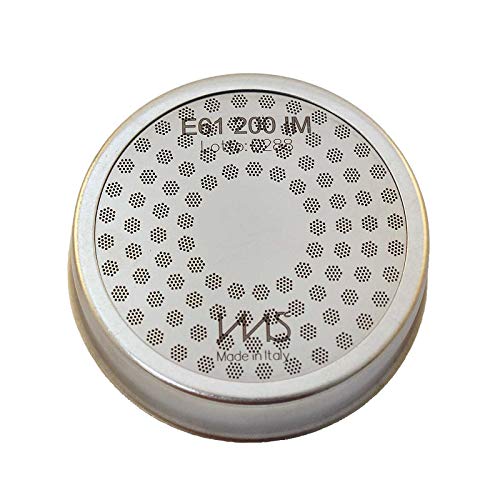 IMS E61 Precision Group Shower Screen
Brand: IMS
Color: Gray
Features:
E61 Premium Replacement Shower Screen
Better water distribution
Integrated membrane created directly within body of the shower disc
Smooth and easy to wipe off
Competition series imported from Italy
Details: Precision group shower screen for modern E61 58mm espresso machines. This screen gives off an exceptionally even water distribution, helping improve to extraction. Integrated membrane shower screen has a border diameter of 60mm, with the body diameter at 56.5mm and a 17mm external wall height. There are 98 circular perforations each nominally 0.3mm. The integrated screen also makes the surface smooth and easy to wipe clean. Competition series espresso shower screen imported from Italy manufactured by Industria Matariali Stampati SpA.
UPC: 735343599446
EAN: 0601577123705
Binding: Kitchen
Item Condition: New